Who Are We?
Dale and Carl Nova on tree assessment project

Bing Crosby, 1949, center, with CDF's Carl Nova
to his right, and Jack MacIlory to Carl's right.
Bing was one of MacNova Tree Service's first clients.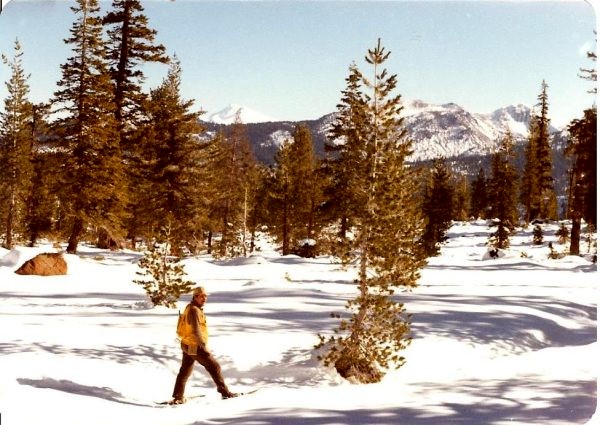 Dale on tree inventory, Upper Trinities, 1980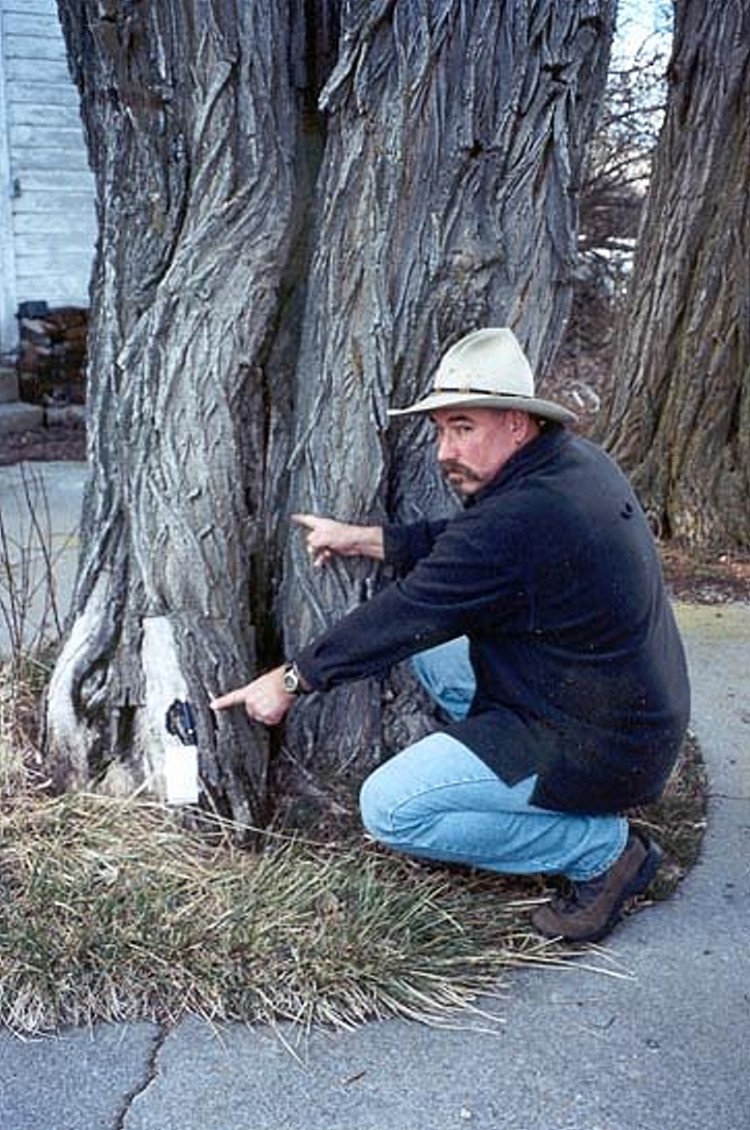 Dale Nova examines rot canker
Able Tree Services, spanning four generations, has amassed an extensive and comprehensive background in tree work, wildfire safety, arboriculture, logging, forestry, and natural resource management.
Established in 1979 by Certified Arborist Dale Nova, Able Tree Services started out serving Siskiyou, Shasta, and Trinity Counties as "Mt. Shasta Tree Service". At the time, Dale worked for the U.S. Forest Service as a full-time employee, serving in such diverse capacities as timber cruising, marking and inventory crew foreman, firefighter squad leader, assistant snow ranger, the McCloud—Mt. Shasta Management Unit's Safety Officer, and lastly, as a timber sale planner. By 1981, realizing his limitations as a part-time tree service operator, he resigned his appointment with the Forest Service and embarked on full-time endeavors with tree service entrepreneurship. Over the next 29 years he either acquired or established Able, Alpine, and Nova Vita Tree Service companies in various locales, consolidating them to eventually become Able Tree Services.
The legacy, however, goes much further back to Dale's father, the late Carl Nova, who with Dale's godfather, the late Jack MacIlroy, started a tree service in Monterey County in the early 1950's as avocations to their Fire Captain positions with the California Division (now Department) of Forestry (CDF). In the early 60's, Bob Woods, Dale's uncle, also a CDF Fire Captain at the time, was integrated into the business and became a partner.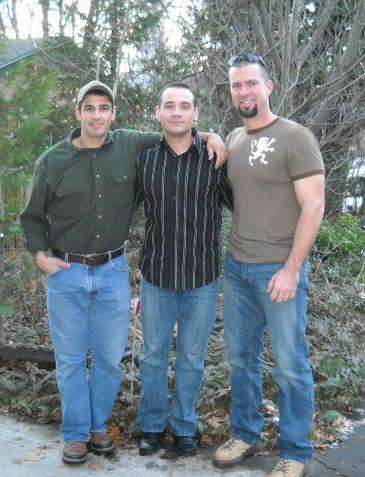 From the age of 8, Dale grew up in the business, serving in varied capacities from brush-dragging "bush beast" to sawyer. Ultimately, he became a Certified Arborist through the International Society of Arboriculture, the most highly-acclaimed tree care organization in the world. He is presently a Certified Master Arborist candidate.
Carl Nova's tree service operations took a turn by 1965 when he became a State Forest Ranger, and acquired a district in the Van Duzen River country in southeastern Humboldt County. A new scaled-back tree service was developed with Dale and other adroit employees climbing up even bigger trees, including old growth redwoods.
At 15, Dale began logging in Humboldt County, financing his college sojourn with money saved from falling old growth redwoods while working at Louisiana-Pacific Corporation's Big Lagoon Woods Operations. He also worked as a seasonal firefighter for CDF. Following graduation from Stanislaus State University, and now better enlightened with a degree earned in Natural Resources Management, Dale immediately went back to work for CDF, first as a fire apparatus engineer, then was soon promoted into a resource management position. In 1979, the U.S. Forest Service lured Dale away and hired him onto the Mt. Shasta Ranger District.
Following his retirement, Carl joined Dale's tree service operations in 1981, assisting as a consulting forester and paragon mentor on a semi-retired basis until his death in 2002.
Giselle Nova, Dale's wife and partner for life, joined Able Tree Services more than 30 years ago. Along with her skills as a businesswoman and people person, she is also a consulting arborist and urban forester with a keen acumen for G.I.S. (Geographic Information Systems) development.
A third generation joined Mt. Shasta Tree Service just as early in their years as Dale had followed in his own father's footsteps; Dale's 3 sons, Mike, Nick, and Marcus all became highly accomplished arborists. At 18 years old, Mike bought the Nova Vita Tree Service in Turlock from his family. Mike is formerly chief safety officer on the Klamath National Forest out of Yreka, and is now Chief Safety Officer for the U.S.F.S. in Tennessee. Marcus and Nick each run their own tree service crews for Able Tree Services when they are not running and gunning in other directions. Marcus recently vacated his U.S. Forest Service Battalion Chief job to promote to the Mt. Shasta Ranger District as their Assistant Resources Officer. He is a graduate of Humboldt State University with a degree in Natural Resources Management and an emphasis in fire fuels management. Nick is an adept Fire and Forest Technician, an expert medic, and worked with the California Department of Forestry (also known as CALFIRE) for over a decade. He now works for Able Tree Service as a consulting arborist. Both Marcus and Nick are highly skilled specialists in fire-safe fuels reduction and prescribed fire management. Each graduated from the renowned College of the Siskiyous Fire Academy, and both continue earning numerous advanced vocational certificates from C.O.S. and other institutions. They bring tremendous depths of scientific and practical knowledge to Able Tree Services' wealth of tangible tools.
A fourth generation has been inculcated into Able Tree Services, with five of Dale and Giselle's eight local grandchildren having joined us. They all engage their work assignments with gusto, their enthusiasm rarely curbed by long hours or complex arboriculture studies.
These men and other very worthy men and women are the people who have prompted Able Tree Services to keep re-inventing itself as THE singular quintessential tree services provider in Northwestern California.